New York University student Leen Dweik really seemed to want to place the blame for the New Zealand massacre on Chelsea Clinton, according to The Daily Caller News Foundation.
Chelsea Clinton may be guilty of many things — if you read Tucker's Ship of Fools, he really lays into her for what's almost surely nepotism — but it would be pretty tough for even the most imaginative debater to lay the blame for the Christchurch massacre at her feet. Also, when this charge comes from the spitting image of Alexandria Ocasio-Cortez, with those hoop earrings and a shirt reading "college for all, medicare for all, jobs for all," I'm a little less likely to take it seriously.
Anyways, it's always interesting to take a closer look at these leftists who believe words have the power of life and death and take a look at some of their own rhetoric. Earlier this month, Leen tweeted out what looks to be something someone else said to her: "you're only interested in demolishing Israel, not in finding a solution," with her response "uh demolishing Israel IS a solution," reported Israellycool.
The NYU student has since apologized for and deleted this tweet, as well as ones in which she said a gay slur, but also made this comment, apparently trying to peg the reaction to her spat with Chelsea on, you'll never guess — racism: "[it] says a lot about the current state of affairs when a white boy can egg a senator and be applauded as a hero while i, as a [P]alestinian [M]uslim woman, am being publicly vilified for confronting someone who has deeply hurt me and my community with her rhetoric."
She's, of course, referencing 17-year-old Will Connolly, who smashed an egg on the head of Australian Sen. Fraser Anning, who blamed Muslim migration for the massacre. Leen called that attack "sick" and I don't think she meant it in a negative way, but back to her point, I'm actually not quite sure why she got more hate than Will, if that's even true. It could be racism, as she suggests, but then again, I'm not too thrilled about trusting someone who has this many anti-white tweets to make a judgment call on that.
In today's outrage culture with investigative tweet teams like Media Matters and obviously some on the right: if you're going to get up in someone's face and try to blame some kind of "hate speech" for one of the worst modern slaughters, you better be gosh darn sure that you practice what you preach.
'Reporting On The Far Right' Prof Mistakenly ID'ed Nazi Tattoo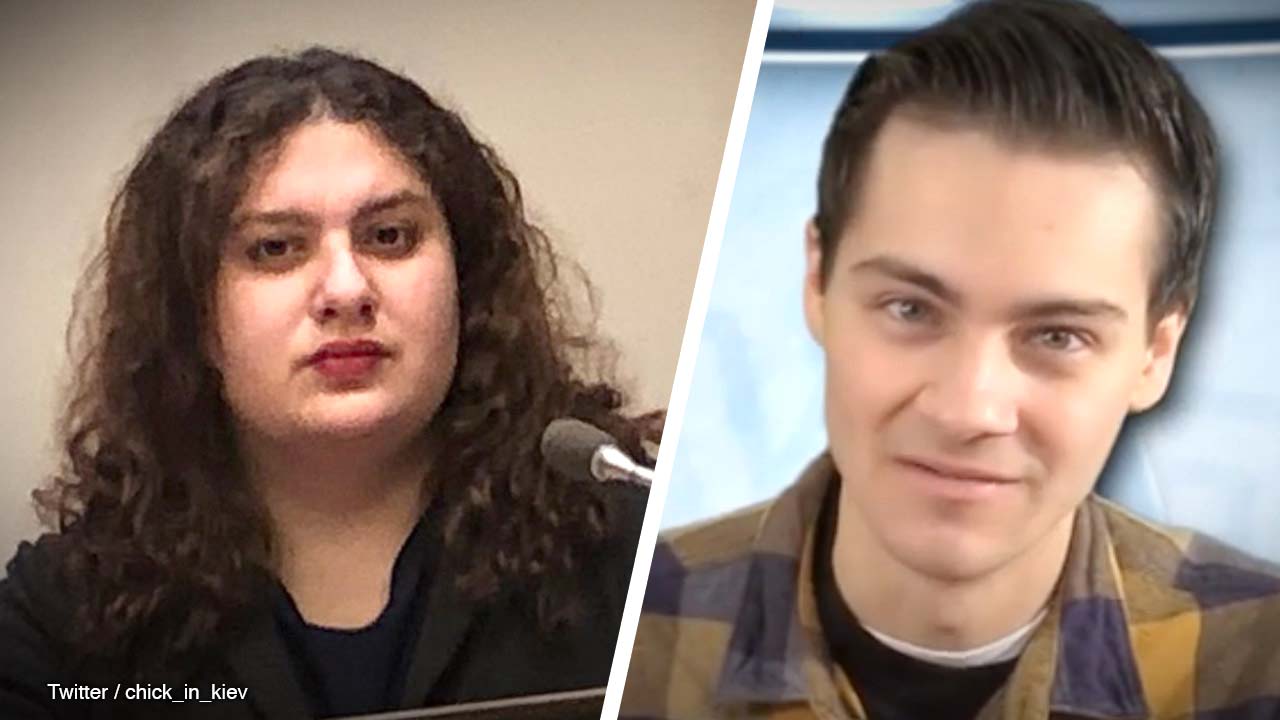 If you're heading off to New York University this fall, you'll be able to take a course called "Reporting on the Far Right" taught by Talia Lavin who, less than a year ago, resigned from the New Yorker after saying this ICE agent, who'd previously lost both legs on a combat mission, had a Nazi tattoo, reported Campus Reform.
You just can't make this stuff up, folks. This is like Eric Clanton, who was apparently running around Berkeley bashing Trump supporters with a bike lock, turning out to have been a professor of — wait for it — ethics. So let's take a look at Talia's course.
"The course will teach students how to track far-right harassment campaigns to their sources and uncover the identities of white supremacist propagandists on the web."
White supremacist propagandists as decided by Talia, of course. But cool, you know, looking around at all of the microaggression seminars, affirmative action, right-wing speeches getting shut down, I've always thought "hey, what's the one thing that could really seal the deal for colleges to become complete cancer?" That's right: How to Doxx Your Political Opponents 101.
Anyway, Talia's course also deals with the "psychological impact" of covering hate and will "confront the ethical dilemmas incumbent in such coverage, exploring the question of when exposing hate crosses the line into amplifying it uncritically."
Right because the real ethical dilemma of publishing personal info about people you don't like isn't exposing them to violence or anything, no, no, the real ethical dilemma is whether your report will create copycat purveyors of "hate." You know, because people who read Media Matters and HuffPo are really likely to become right-wing activists.
Hiring Talia isn't just a one-off for NYU, either. Last month on Campus Unmasked, we reported how the school hired former Teen Vogue columnist Lauren Duca of getting thrashed by Tucker fame to teach a course called "The Feminist Journalist."
To go three for three, maybe they can get New York Times writer Sarah Jeong to teach a course on how to really slam white people on Twitter.
LOL: Lauren Duca Teaching 'Feminist Journalist' Course
Feminist commentator Lauren Duca will be teaching a course at New York University this summer that's literally called "The Feminist Journalist," reported The College Fix. Alright, kids, let me teach you how to inject political bias into an institution that's already destroyed by political bias. Yay. Seriously, get a load of this syllabus.
Lauren says "Media coverage of our current political climate has been plagued by the mental Napalm that I call 'both sides-ism.' This is a kind of classic 'he said, she said' form of journalism where the reporter tries to give both sides of an issue, even if one side is completely bogus."
Yeah but it's completely bogus according to you, Lauren Duca, the chick who tried to sell Marxist propaganda to children interested in celebrities the same way parents sometimes slip vitamin pills into dino chicken nuggets. The point is: there's journalism. And then there's activism. I'm not saying one is better than the other, but why are you trying to dilute the objective one?
Anyways, Lauren's syllabus says "The truth is not a math equation. In the midst of the ongoing American dumpster fire, there is, I believe, only one side to journalism, and it is motivated by building a truer, more equitable democracy" and then she calls feminist journalism "a moral necessity."
Ahhh There's the condescension; I was wondering when we'd get there. As for the truth not being a math equation, she's right: the truth isn't always black and white, which is why it's all the more important that you tell all sides of a story. As for the equitable democracy, don't let that wash over you as some meaningless platitude. Make no mistake: when Lauren says "equity," she means equality of outcome, not opportunity.
So yeah, feel free to take this NYU class if you want to learn how to be a feminist propag — I mean, feminist journalist. But whatever you do, don't bring up Martin Shkreli.
NYU Shoots Down BDS Resolution
New York University's student senate voted to divest from companies like Caterpillar and General Electric that do business with Israel, reported Campus Reform. But as we saw with the University of Michigan, students can pass a BDS resolution, but that doesn't mean the administration will give two hoots.
This was a secret ballot vote and before we go any further, let me just say that I really don't understand secret ballot votes. You're electing student senators to represent you and your interests. If you don't know how these senators voted — particularly on such a contentious topic as Israel — how will you hold them accountable?
NYU's Black Student Union supported the resolution, suggesting that both Palestinians and American blacks fight against white supremacy. The group said "we continue to see a linkage between the Palestinian oppression and the struggle for Black liberation. Israel's pervasive use of detention and imprisonment centers evokes similarities to police violence and the carceral state in the U.S. that targets and criminalizes Black communities."
Notice the disingenuous framing of law enforcement as an institution that punishes people not for crime, but for the color of their skin. Anyway, remember George Mason University professor Noura Erakat? You know, the one who takes issue with people calling Palestinians a "mob" but doesn't seem to have a problem with the term being used to describe Israelis? Well, she praised the passing of the resolution as part of a building of a "path for human rights," but it doesn't look like any of this even matters because NYU's administration controls the cash flow and ISN'T a huge fan of the resolution.
An NYU spokesman said: "The University opposes this proposal….It is at odds with the Trustees' well understood position that the endowment should not be used for making political statements."
As for the left, isn't it just a bit ironic that the same people who want money out of politics don't want politics out of money?